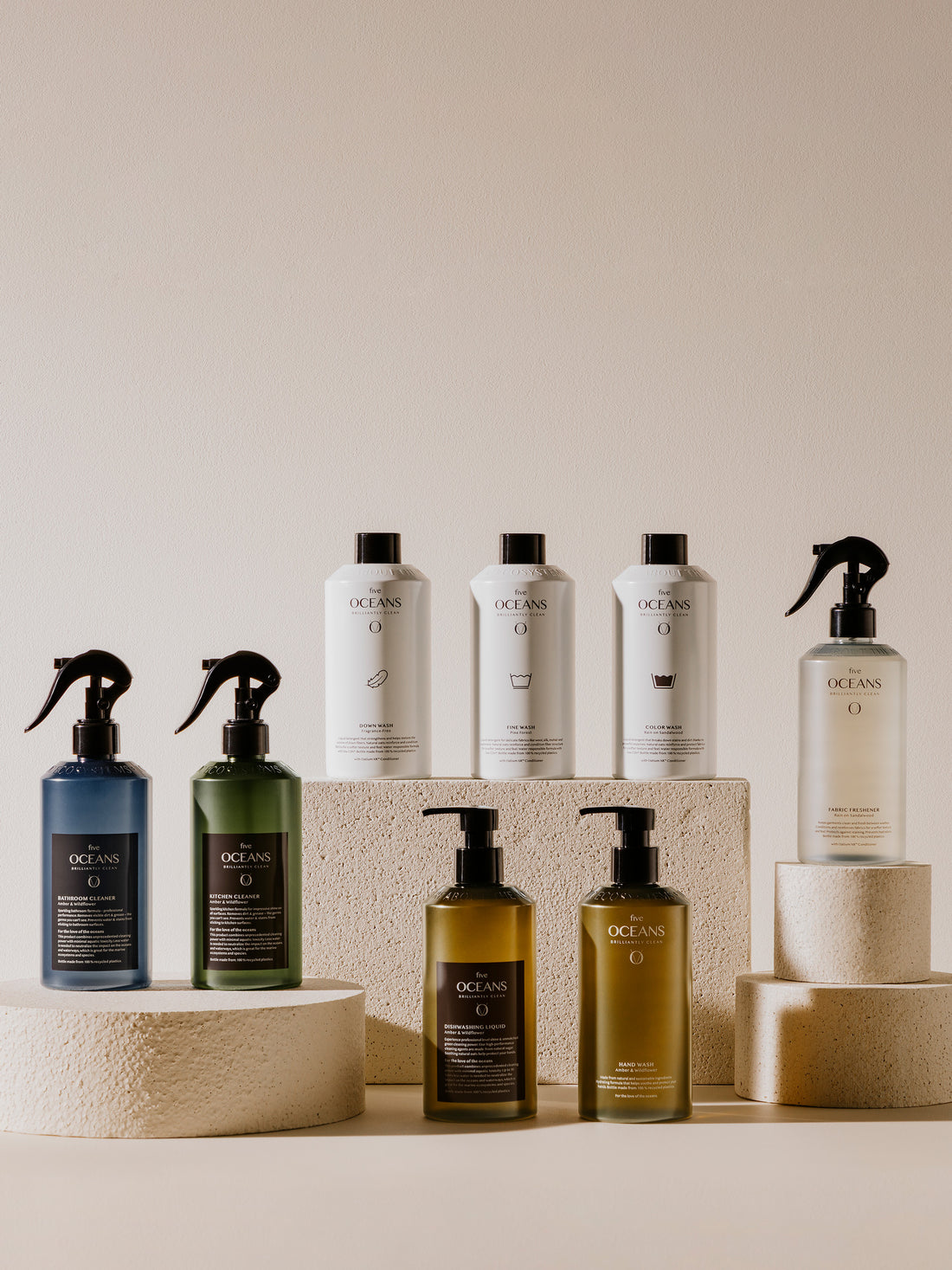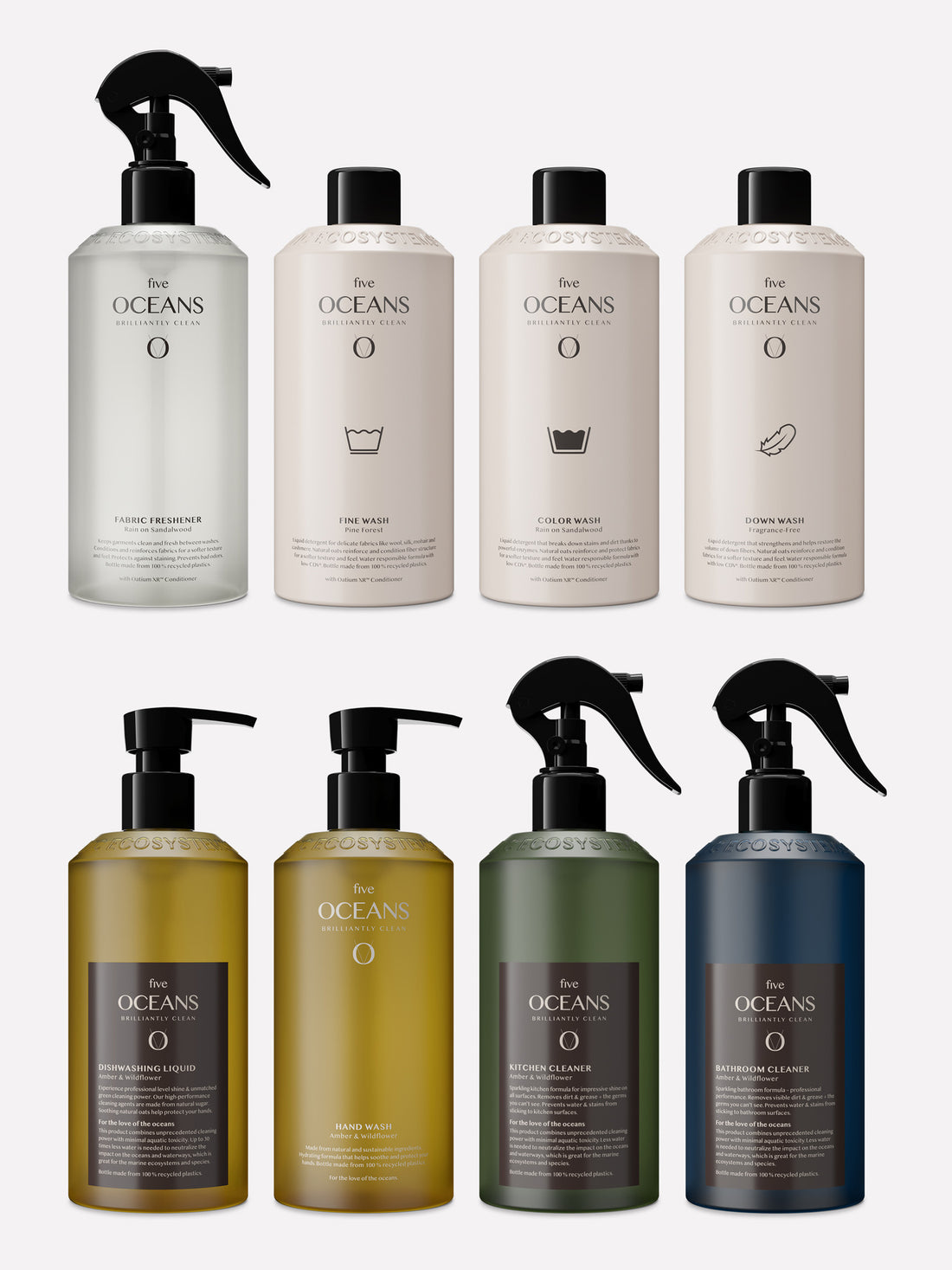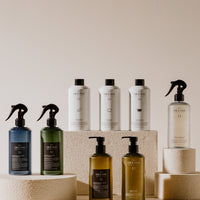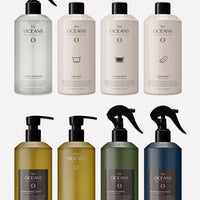 Are you ready to indulge yourself and save money at the same time? Buy all our 8 starter products for a complete HomeCare set. Here you get all the products for your daily routine of cleaning, washing and textile care!
Effective cleaning with our natural sugar surfactant - biodegradable.
In the clothing care products, Oatium XR™ helps to keep the microfibers in place so that they do not get carried away in the waste water.
Natural, sustainable and biodegradable ingredients.
All our bottles are made from 100% recycled plastic and the formula is 100% vegan.
Read more about the products here: