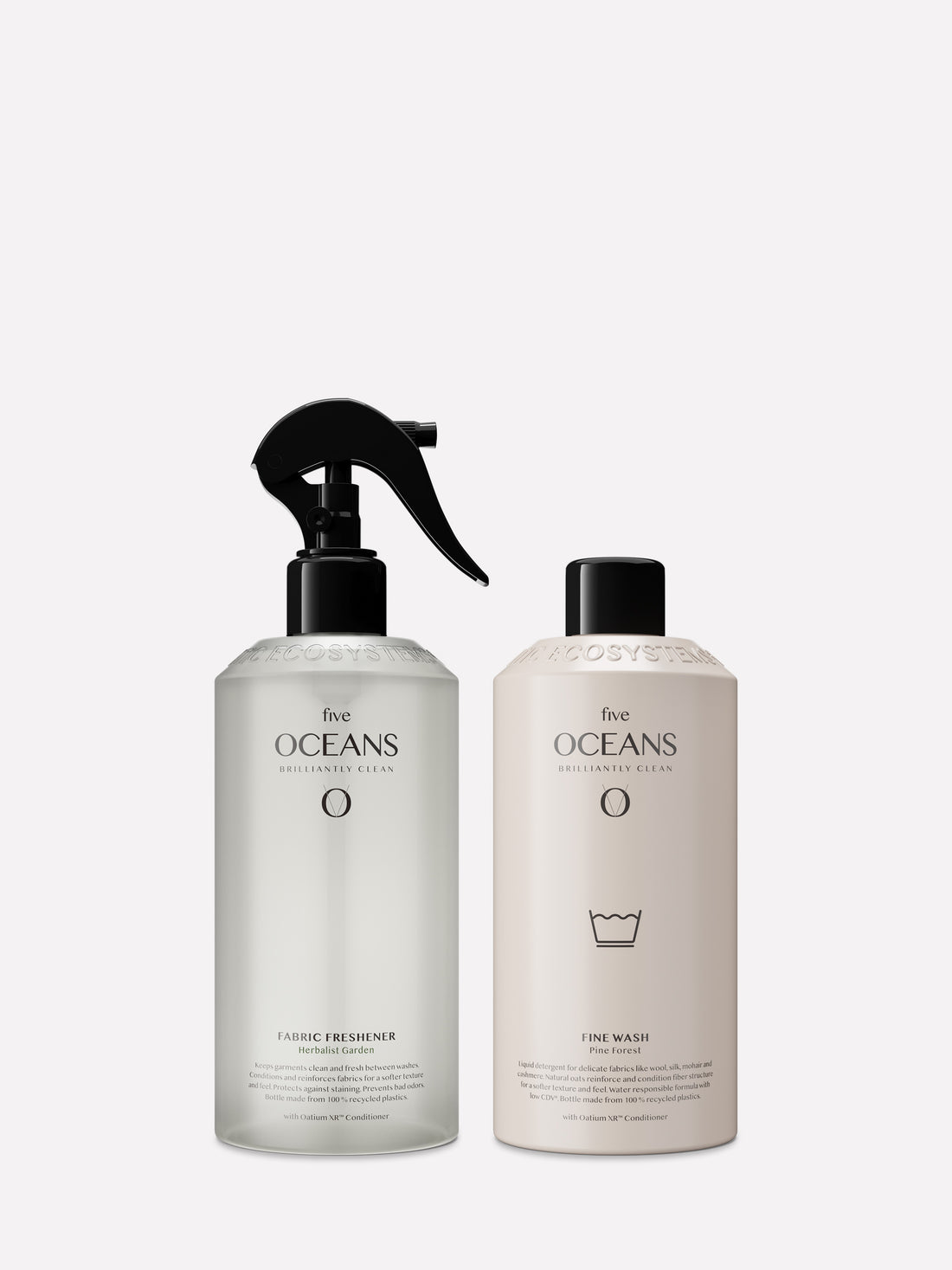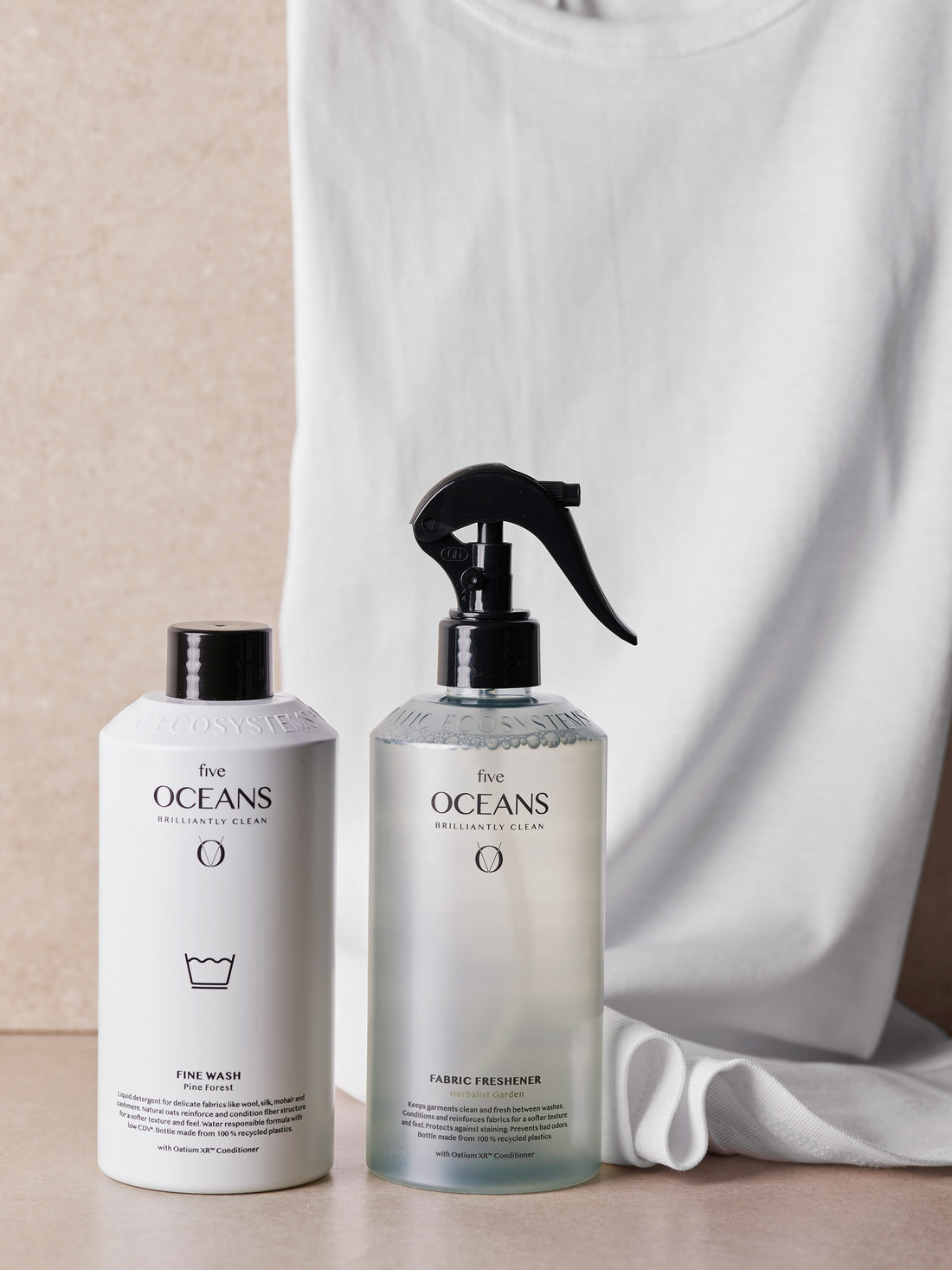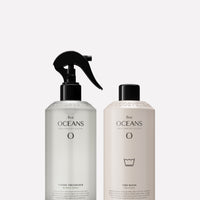 Fabric Fresh & Fine Wash Duo
A perfect duo for your fine clothes. Fabric Freshener refreshes garments and textiles so you don't have to wash as often. Good for clothes and our Oceans. Scents of fresh green herbs, tea, rose and musk for an invigorating yet calming feeling.
Fine Wash is a detergent for washing sensitive textiles such as wool, silk, mohair, cashmere and viscose. Gives laundry a delicate scent of fresh citrus, pine, lavender and cedar. Suitable for both machine and hand washing.
Oatium XR™ helps to protect, strengthen and care for the textile fibers.
The oat molecule also gives the textiles a soft and pleasant feeling, so you don't need any fabric softener.
Natural, sustainable and biodegradable ingredients.
All our bottles are made from 100% recycled plastic and the formula is 100% vegan.
Read more about the products here: