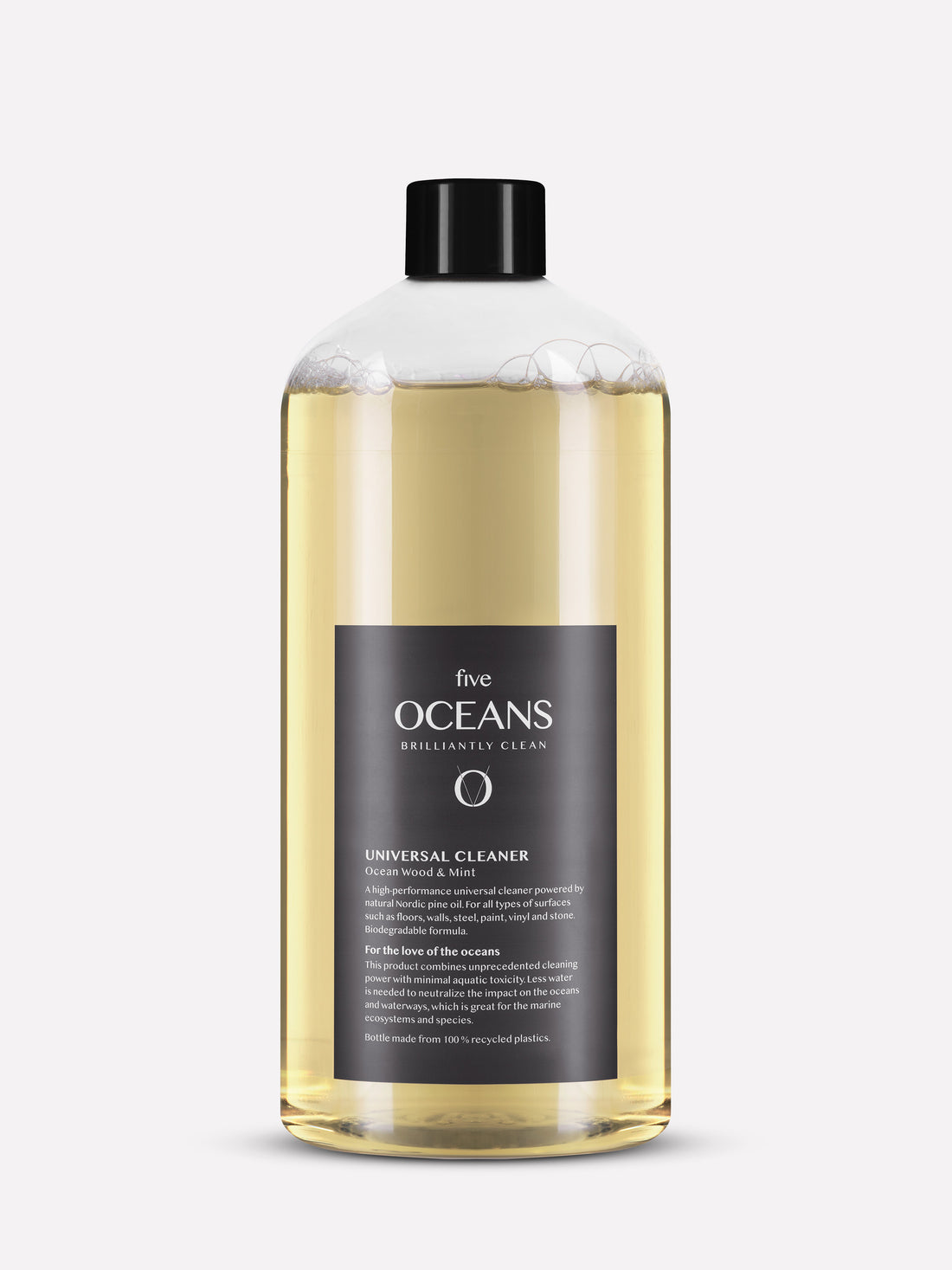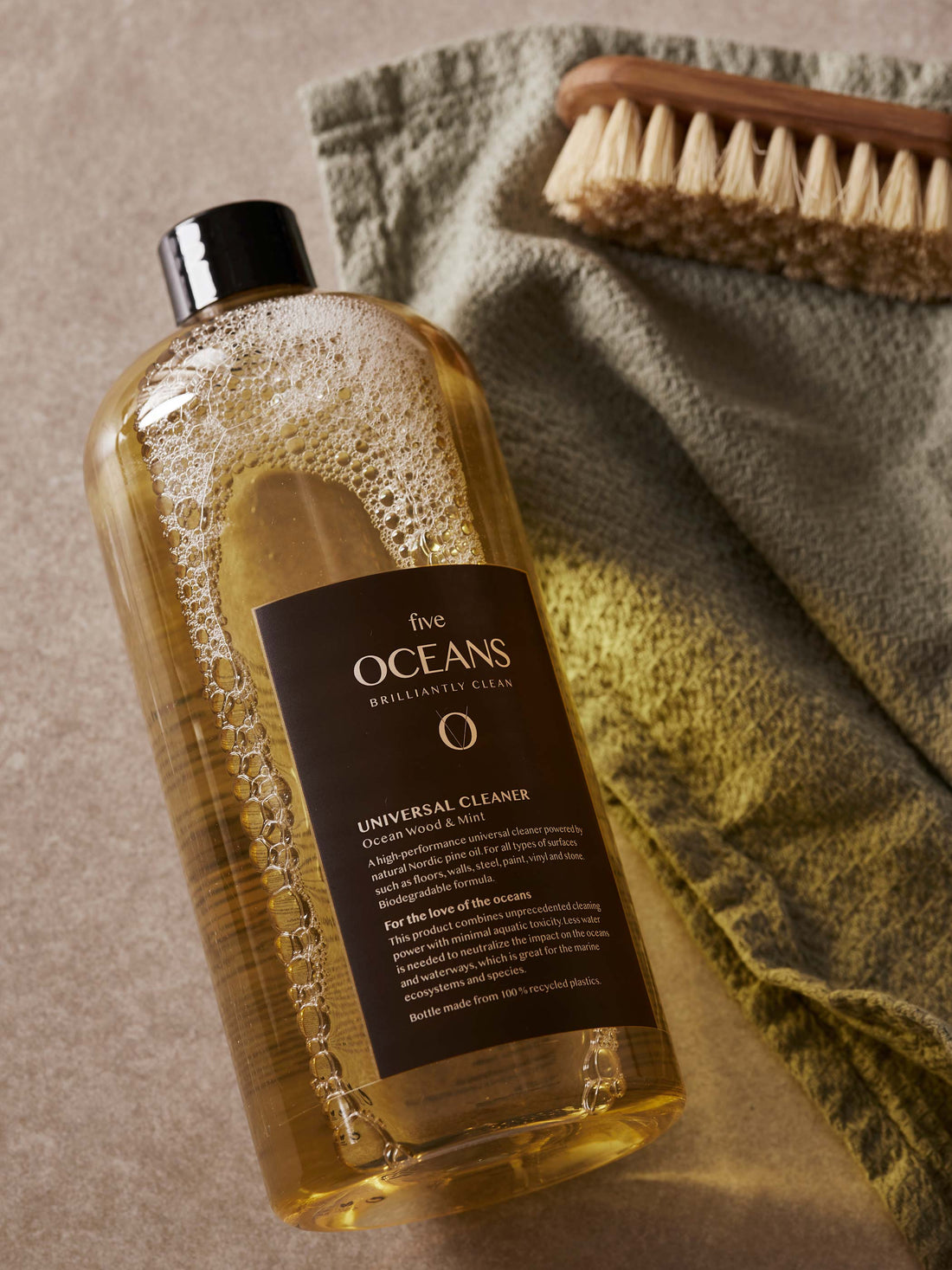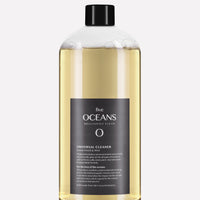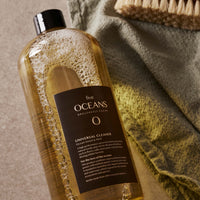 Universal Cleaner 1000 ml
A modern Universal Cleaner based on Nordic pine oil, with better effect on grease than ordinary soap for all-purpose cleaning at home. Perfect for cleaning floors, walls, painted surfaces, steel, vinyl and stone material. Biodegradable formula with surfactants from sugar, mixed with Nordic pine oil. Cleans your home effectively, with a formula that is gentle both on the materials in your home and our oceans. Freshly scented with notes of pine, crisp mint and marine accords. 
A high-performance universal cleaner based on Nordic pine oil and surfactants made from sugar. Removes visible dirt and grease + the germs you can't see. Optimal for floors, walls, painted surfaces, steel and stone. Kind on sensitive surfaces like natural stone.
All our bottles are made of 100% recycled plastics and the formula is 100% vegan.
Pour Universal Cleaner into a bucket of lukewarm water or use concentrated for hard dirt. Use a clean cloth and wipe the floors or other surfaces clean. Allow to airdry.
1000 ml
Minimal aquatic toxicity compared to similar products. This means less water is needed to neutralize the impact on the ocean, which is good for the aquatic ecosystems and all the marine species., Minimal water footprint – lower direct and indirect water usage., and Sustainable, renewable, biodegradable.
Contains: Soap 5-15%, Nonionic surfactants <5%, anionic surfactants<5%, perfume.