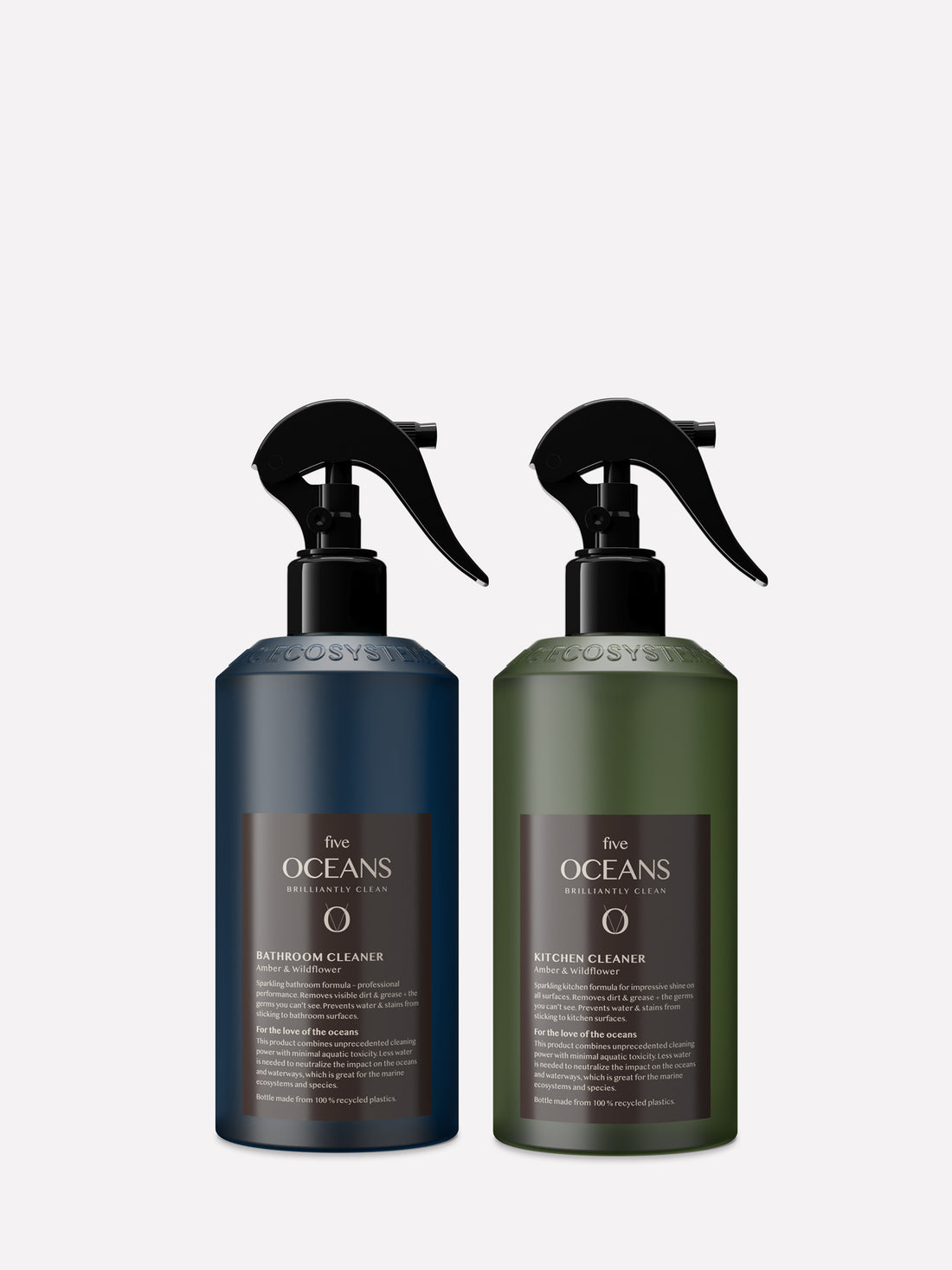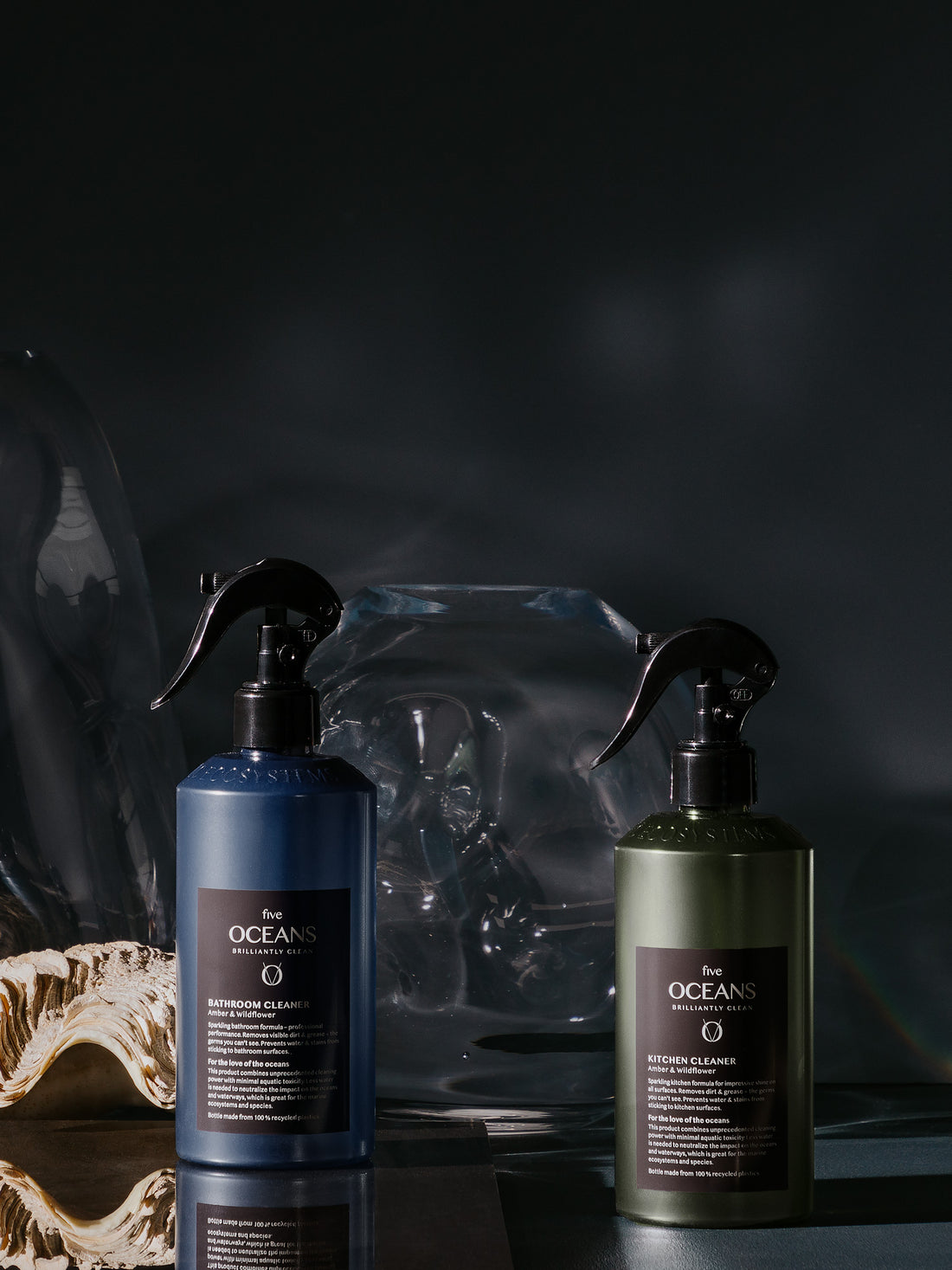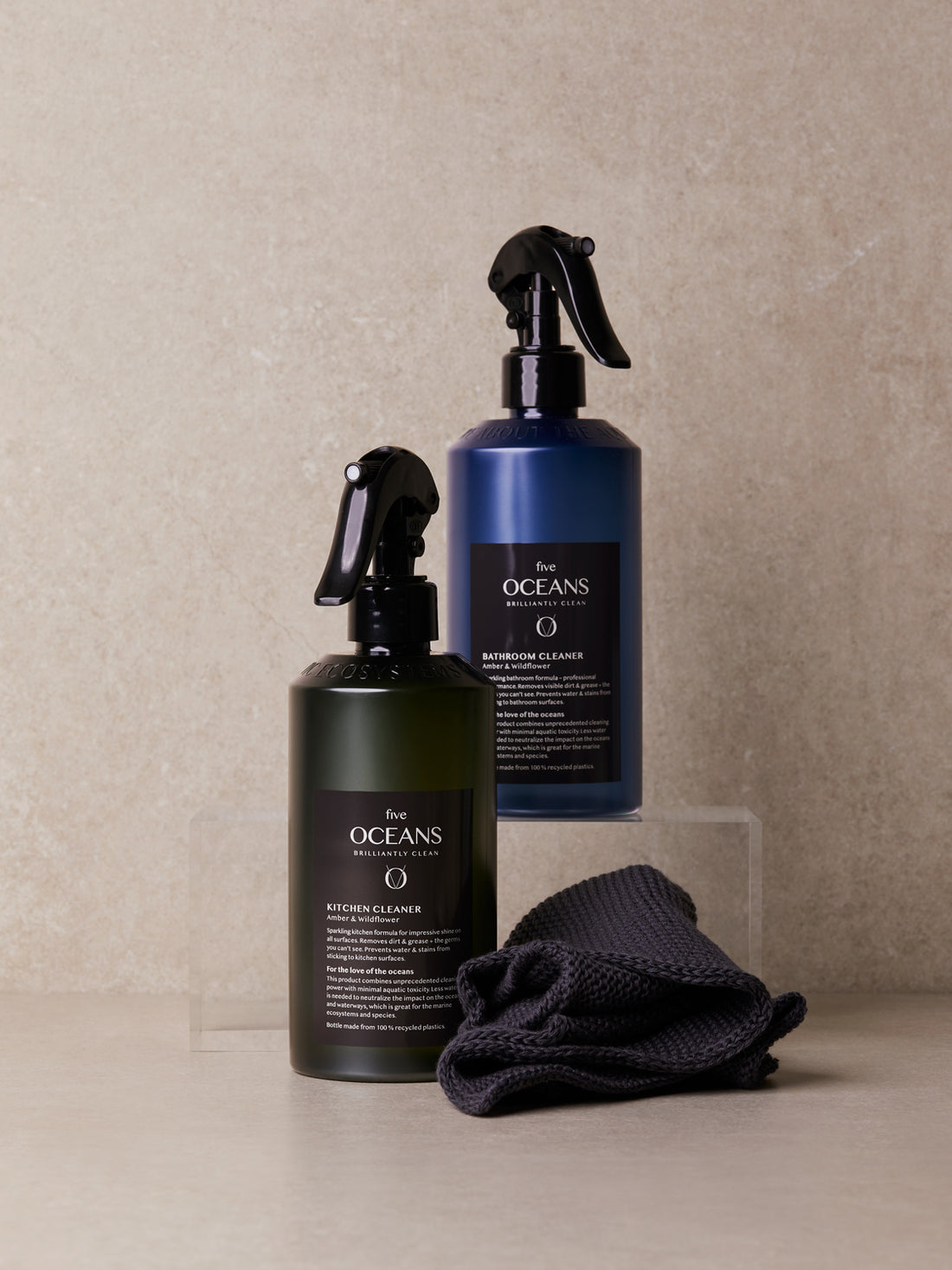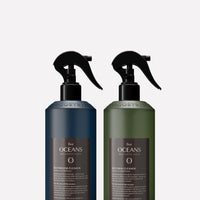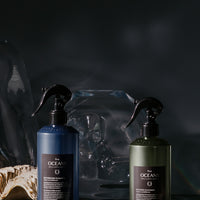 A super efficient duo for impressive shine and cleanliness for the kitchen and bathroom. This cleaning spray kit contains Five Ocean's high-performance natural surfactant based on sugar. Removes dirt, grease and bacteria for an impressive shine on all surfaces. Removes both visible dirt and the bacteria you can't see. The sprays give a delicate scent of white flowers and amber. With the beautiful design there is no need to stash away your cleaning sprays, let them stay out in the kitchen and bathroom and make it easy to keep it clean every day.
Gentle on sensitive surfaces such as plastic and plexiglass.
Bathroom Cleaner is extra effective against lime deposits. Perfect for cleaning glass surfaces.
Kitchen Cleaner is perfect for cleaning metal surfaces such as hobs and sinks. It is also suitable for cleaning delicate natural stone materials.
Dirt and water repellent – prevents water and stains from sticking to bathroom surfaces.
Read more about the products here: